Training Centre
OATC Training centre is well equipped to deliver both courses according to the international OPITO standard.
Your instructor will deliver the theory segment of each course in our air-conditioned classroom where each student has their own desk and course notes are provided.
On arrival delegated are welcomed to OATC and may enjoy a cup of coffee or tea before the course.
Lunch is included in the course and delegates can chose from a selected menu on their arrival. Special dietary requirements can be accommodated.
Training
The practical component of the OPITO Rigger Training stage 1 course is conducted inside the Training Centre and is 100% undercover.
There are two rigging frames and a variety of objects that get lifted during your practical training. This is where you will get the feel of what is involved in the tasks that will be required of you when you work Offshore.
The objects that are moved are all of various shapes and sizes ensuring you are well tested.The OPITO Banksman & Slinger Stage 1 practical training is conducted in a closed-off crane yard about 200 metres from the training centre within Mega Park.
Here you will be directing a crane first with hand signals and then with hand-held radio communication as is practised Offshore.
Founders
Gary Concar, the founder of Offshore Africa Training Centre is also the lead assessor and trainer at the centre. His extensive experience and hands-on knowledge of the industry is as a result of working offshore since 1994. He began his career in the alluvial diamond mining industry and after achieving operations manager status, switched focus to the oil industry, particularly along the west coast of Africa. His career scope included; changing out FPSOs to installing risers, receiving 500T platforms and mooring FPSOs. Various jobs up and down the west coast made for good experience and some memorable events - lessons learnt and experience gained.
In January 2009 Gary started working for Sparrows Global, one of the largest offshore companies supplying deck crew to various platforms around the world. He worked on BPs Greater Plutonio FPSO as an OPITO level 4 Rigger and Banksman/Slinger. Additional duties included Heli-deck landing officer, heli-deck crew member, forklift operator and member of emergency response fire team.
In 2013, his entrepreneurial attention turned to opening the first South African OPITO training centre, which was achieved at the end of 2014. Gary is a current OPITO Stage 4 Rigger and OPITO Stage 4 Banksman /Slinger and a qualified OPITO Assessor.
---
Our Team
Always on standby and ready.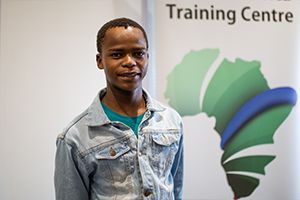 ---
Contact Us
You have questions? Feel free to come in for a chat anytime.